Tin Can Insect Friends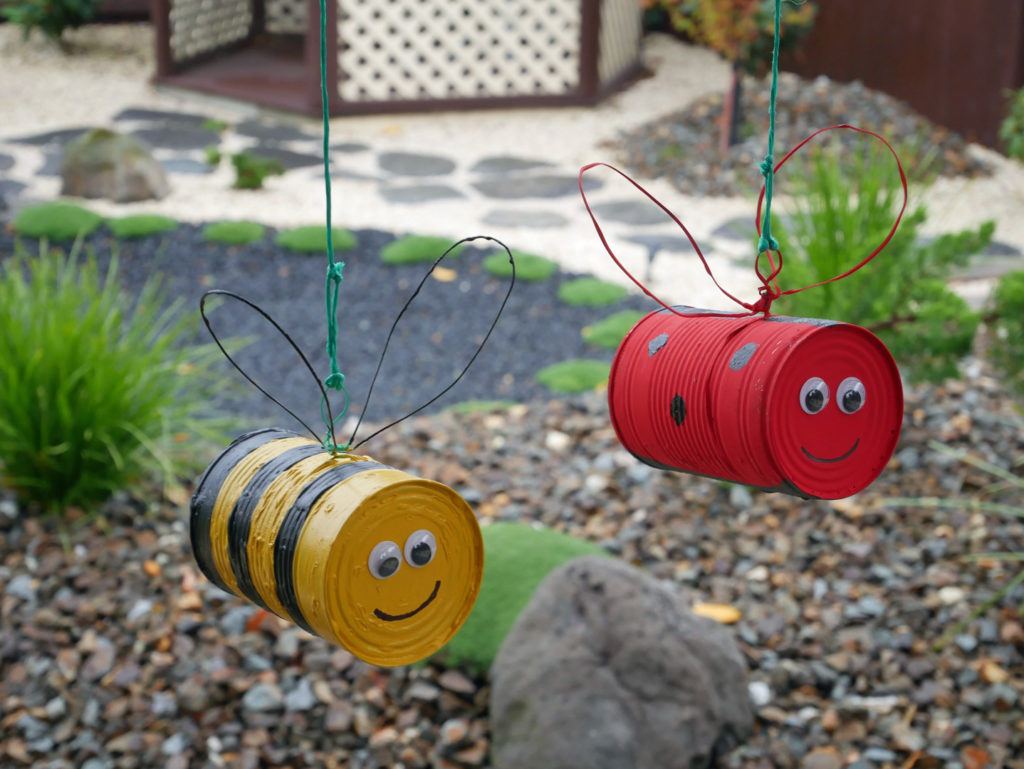 You Will Need
Empty Tin Can with label removed
Garden Wire
Scissors
Paintbrush
Acrylic paint
Googly eyes or permanent marker
Glue to stick googly eyes
Instructions
Cut approx. 1 metre length of garden wire.
Fashion the wire into wings and wrap around the tin can (make sure you leave a loop for handing up your insect friend when complete.)
Paint the tin in your chosen colour for example you could use yellow and black for a buzzy bee (remember to cover the wire too.)
Leave to dry.
Add a second coat of paint or add stripes, dots as required.
Glue on the googly eyes or draw/paint on some eyes.
Draw/paint on a smiley mouth.
Your insect friend is now ready to hang up in the garden perhaps from a gazebo or under a verandah.
More TOCK Crafts