Make Shrinkies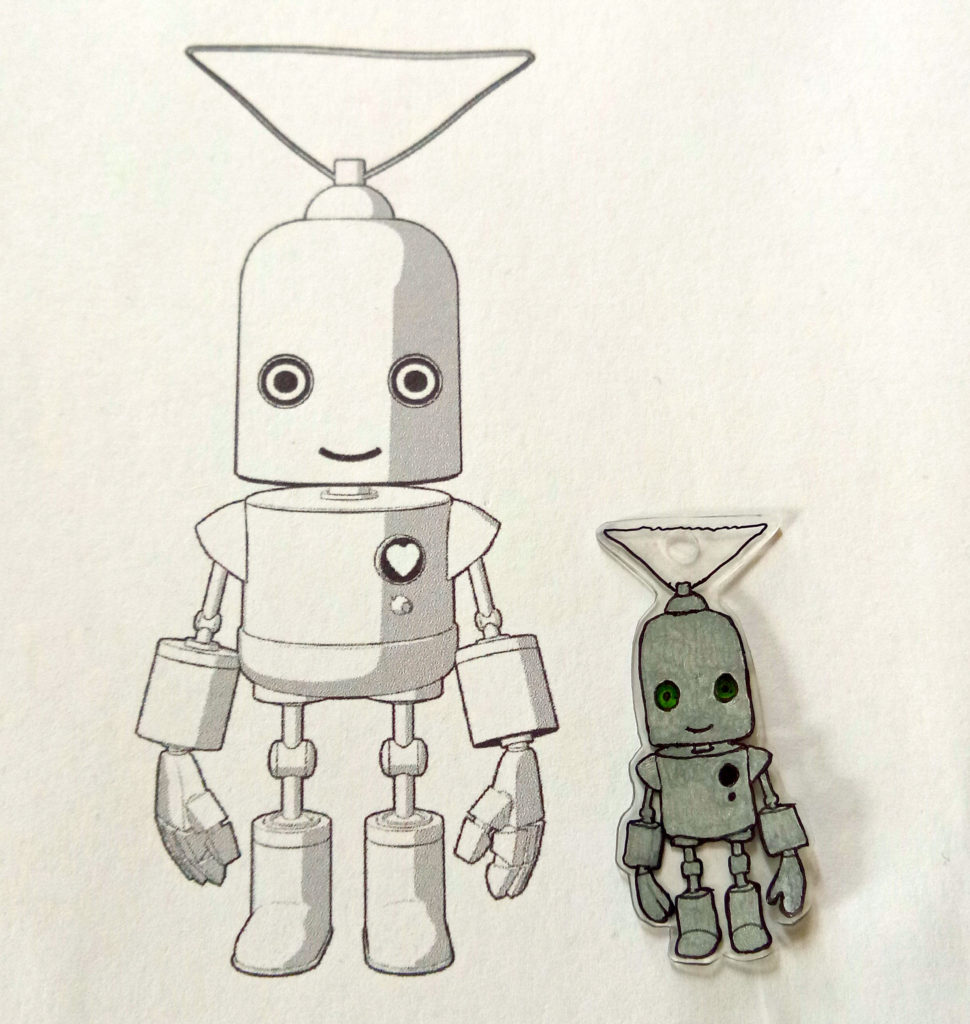 You Will Need:
Picture template to trace
A clear plastic tray, recycled No 6 (sushi trays are perfect for this)
Permanent colour pens suitable for writing on plastic
Scissors
Hole punch (optional for making key rings or jewellery)
Baking / non-stick paper / tray liner
Baking tray
Oven
Instructions:
Draw the picture or trace around the shape you want and colour using different coloured permanent marker pens on a clear piece of recycle 6 plastic.

Then draw round the outline using a dark permanent marker pen.
Cut out the image. (May need to ask an adult for help)
If making into a keyring, earrings or necklace, punch a hole using a regular paper hole punch.
Place cut out design on a sheet of baking paper on a standard baking tray.
An adult will need to help you with the next few steps:-
Heat the oven to 180c – ideal to do when oven is hot after baking or cooking dinner.
Put the picture on the tray in the oven.
Watch your creation shrink (It might curl up but should flatten with time).
Once your creation has shrunk and flattened in the oven leave for another 10 seconds before carefully taking the tray out of the oven. Leave it to cool before taking off the tray.
Your amazing shrinkie is ready. Now having fun making lots of designs.
Maybe make lots of little flowers and make a necklace… ENJOY!
Example Shrinkie
More TOCK Crafts