Tin Can Pencil Holder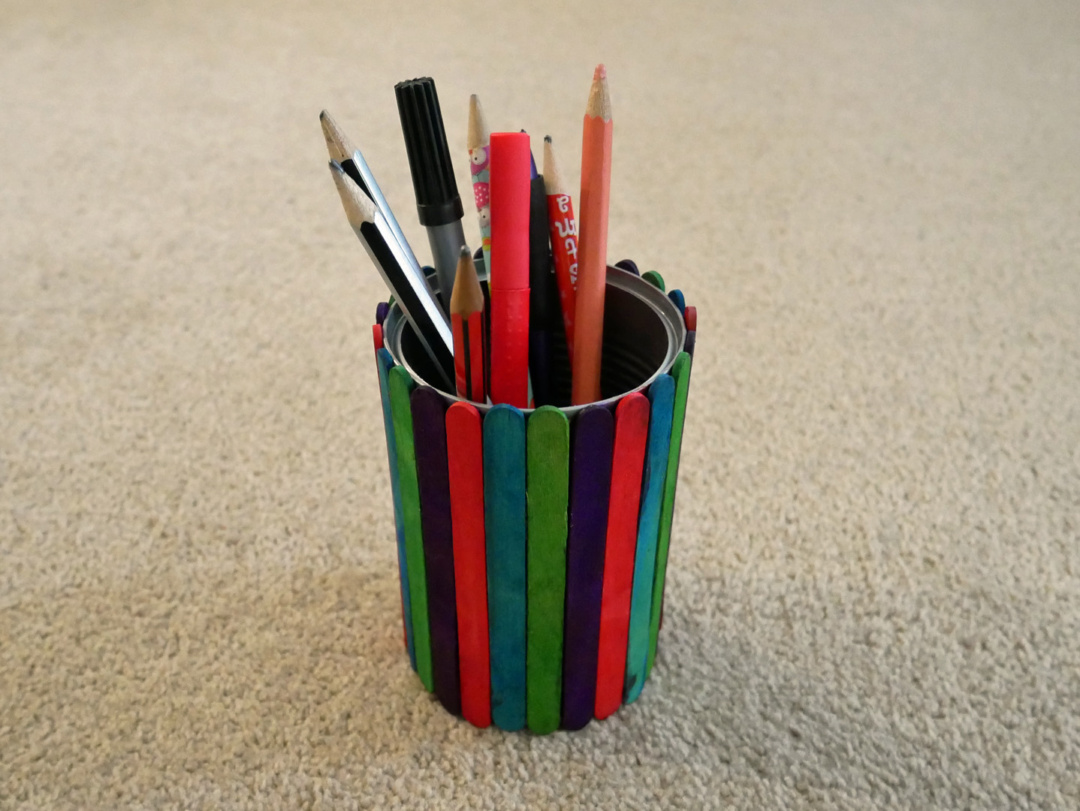 You Will Need
Empty can (clean and with label removed)
Ice block sticks or coloured craft sticks
Glue
Elastic bands
Paint if using plain ice block sticks
Paint brush if required
Instructions:
If you are using plain ice block sticks – paint with your chosen colours and leave to dry.
Glue coloured sticks onto the can
Wrap 2-3 elastic bands around the tin to keep the stick in place.
Leave to dry.
Once dry remove the elastic bands and simply fill with your favourite pencils, pens.

More TOCK Crafts