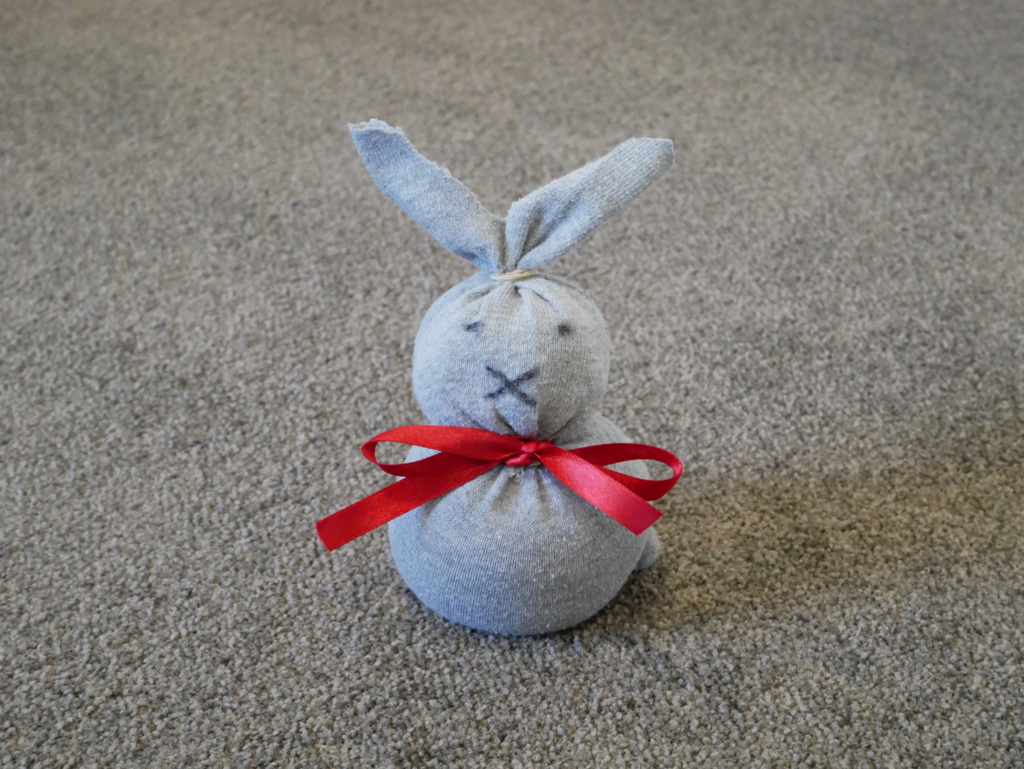 What you will need:
Clean old sock
Scissors
Marker Pen
Elastic bands/string/twine
Narrow colourful ribbon
Uncooked Rice
Funnel

Instructions:
Take a clean old sock (Perfect use for those lone socks).
Carefully fill sock with rice, but remember to leave the top section empty for the bunny ears.
Tie off the top of the sock for the bunny ears with string or an elastic band.
Create a body and head for the bunny using 2 more elastic bands or string.
Make a small bunny tail using another small elastic band.
Take the ribbon and tie around the bunny neck with a bow.
Cut and shape two ears for your bunny.
Draw on some eyes and cute nose.
Look at these super cute creations from the children at Smart from the Start ELC (Malta) – One of TOCK's AWESOME TOCK Team Members

More TOCK Crafts