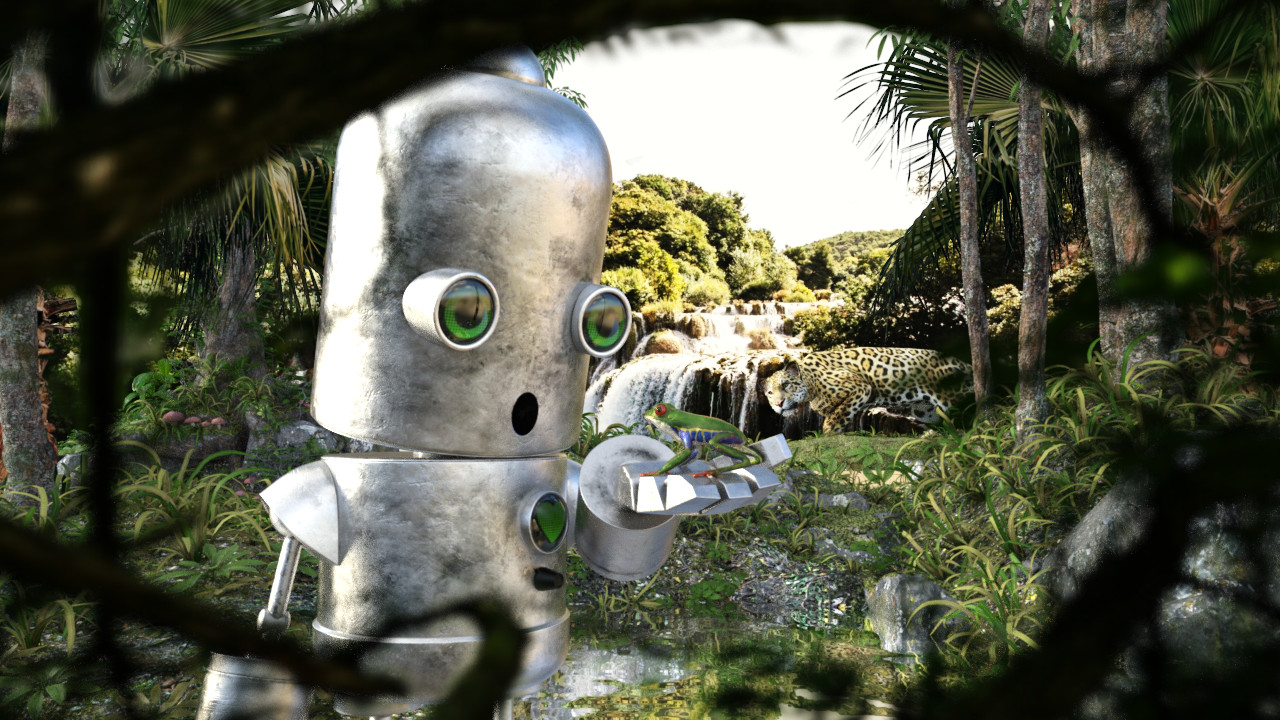 In celebration of World Rainforest Day 2021, create a wonderful rainforest for TOCK to win prizes.
TOCK thinks rainforest are very special, supporting a large variety of wildlife and playing a vital role in helping to keep the Earth healthy. TOCK is looking forward to seeing your super creations like this diorama winner from our Term 1 Seasons Challenge.
This competition runs until the 4th July 2021 with a prize for best international rainforest creation and for best New Zealand rainforest creation. Please see the rules section below for full entry instructions.
If you are looking for inspiration, please check our Special Rainforest Page for lots of fun facts.
No photo has been submitted for the contest. Be the first!
Rules/terms/entry instructions for the Wonderful Rainforest Competition
Rules/terms
The Wonderful Rainforest Competition will be open for entries and voting up to 4th July 2021.
This is open to entries across the world with a prize for the best international entry and a special prize for the best New Zealand entry to coincide with our present pre/primary school education programme rolling out in New Zealand.
In the spirit of working together to save the the earth, this competition is for group entries from 2 or more children.  All children in the group must be under the age of 10 and entries must be made with minimal adult assistance.
This is a themed competition with the theme being 'Wonderful Rainforests'. Children are to produce a 3D Scene/Model or Diorama to demonstrate an understanding / appreciation of the rainforests of the world (find out about the rainforests on our special TOCK rainforest page), for example a scene from the Amazon Rainforest. The more creative the better. Make it even more special by using recycled materials (preferred but not essential).
The winners will be selected by a combination of public votes and panel votes. Remember to get your family / friends / group / community to vote for the entry they think is the best to help support the amazing people helping save our planet. Remember people are only allowed to vote once for each entry but they can vote for multiple entries.
Full credit will be given to contributors but no personal information will be shared publicly without permission.
TOCK may ask if entries could be shared to help spread the word about TOCK and the amazing work of the TOCK Team (you) but will always get your permission first.
Please respect the privacy of others and do not copy or share their work without their permission.
How to Enter
This competition will be open for entries up to 4th July 2021. Entrants must be TOCK Team members - joining is free and extremely easy. If entering multiple teams / classes in the challenge, make sure you set up one membership per team as you can only upload one entry per membership. Entry will be in the form of a photo to showcase your creation, a title for your entry and a description to explain / support your entry (engaging/creative descriptions can really help the entry).
Join the TOCK Team completely free (Click here) so we know who to contact if you win and so you can check on how your entry is doing. We do not share your contact details.
Once you have joined the TOCK Team as a free member, you can upload your entry here.
Winners
This competition closes on 4th July2021 and we will announce the winners by the end of the following week. We will select winners based on number of votes from public and panel so please encourage people to support all of the awesome entries.
There will be a winner for the best international entry and for the best New Zealand entry.
However TOCK thinks everybody is a winner so please join in just for the fun and keep your eyes open for other competitions.